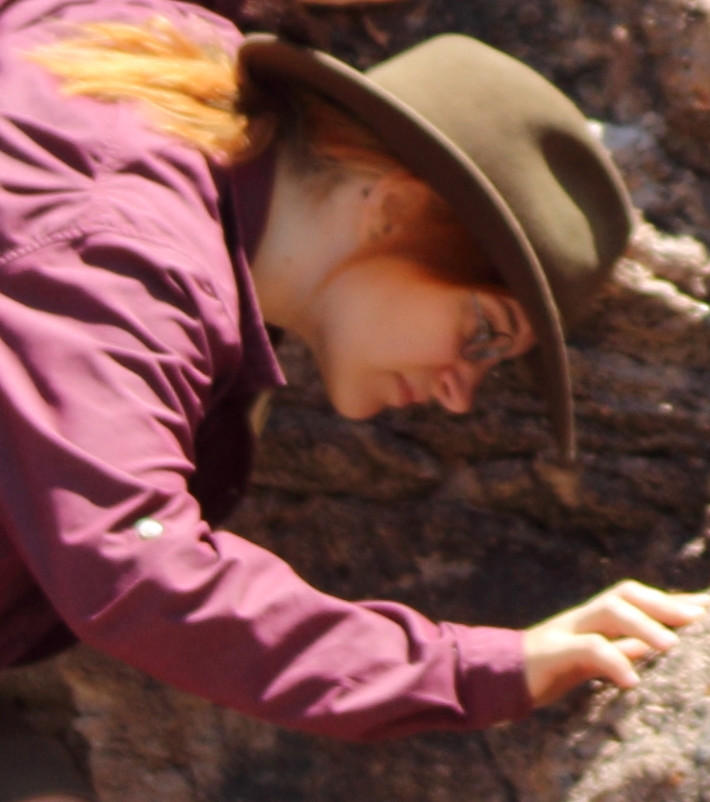 308 Bannister
207 BioSciences East
Discipline: Fire ecology
Focus: Human-fire-animal relationships
Areas of Study: Canadian Rocky Mountains, Northern Australia
Methods: Dendrochronology, GIS, historical and archaeological records
Dissertation Theme: With the sweeping decimation of bison and native American populations by the late 1800s, how did fire regimes and forest structure change along the Rocky Mountains? What implications will these changes have for bison restoration efforts?
Side Project: What relationships and history do people have with avian firespreading in northern Australia?
Broader Interests: Fire and wildlife management, indigenous cultural burning, pyric carnivory/herbivory, remote sensing, hunter-gatherers, problems of time and perspective, bridging the ecological past and present
Selected Publications:
MARGOLIS, E., GUITERMAN, C., CHAVARDES, R., COOP, J., COPES-GERBITZ, K., DAWE, D., ET AL.  2021. The North American Tree-Ring Fire-Scar Network.  Ecosphere.  Manuscript submitted for publication.
DEWAR, J., FALK, D., SWETNAM, T., BAISAN, C., ALLEN, C., PARMENTER, R., MARGOLIS, E., TAYLOR, E.  2021. Valleys of fire: Historical fire regimes of forest-grassland ecotones across the montane landscape of the Valles Caldera National Preserve, New Mexico, USA. Landscape Ecology. https://doi.org/10.1007/s10980-020-01101-w
BONTA, M., GOSFORD, R., EUSSEN, D., FERGUSON, N., LOVELESS, E., WITWER, M. 2017. Intentional Fire-Spreading By "Fire Hawk" Raptors in Northern Australia. Journal of Ethnobiology. 37(4):700-718.
LOVELESS, E.  2017. Ethnoarchaeology Can Be Used for Ecological Conservation Because It Can Detect Shifting Baselines. Arizona Anthropologist. 28: 51-65.
NASCIMENTO, L. A., LOVELESS, E., LIMA, F., G. F.  2014. Land Use Changes along the Border of Furna Feia National Park and its Buffer Zone. (Mudanças dos Usos da Terra numa Área Fronteiriça entre o Parque Nacional da Furna Feia e sua Zona de Amortecimento.) In conference proceedings II Encontro Regional de Ecologia. Rio Tinto: UFPB, 2014(1):1-4.
Degrees
Ph.D. Anthropology (Archaeology), Certificate in Dendrochronology; University of Arizona
M.A. East Asian Studies; University of Arizona
B.A. Asian Studies, Japanese; University of Oregon / Senshū University (Tokyo)