Eden: Plants between Science and Fiction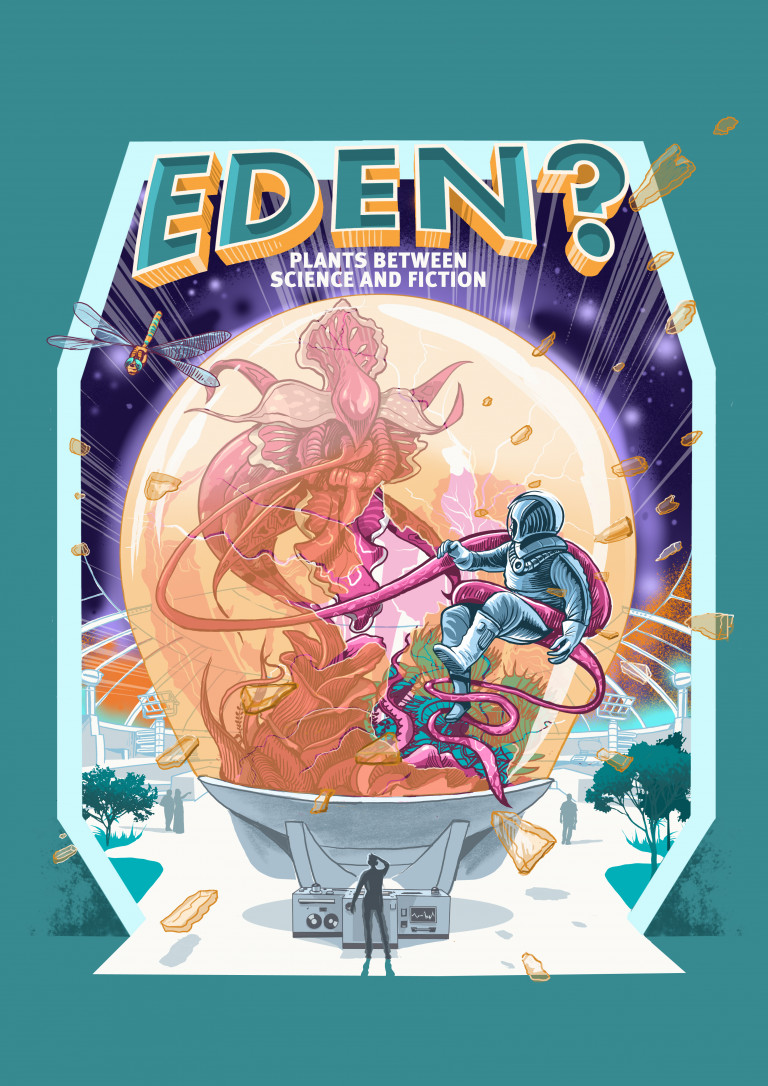 We invite you visit the Bryant Bannister Tree-Ring Building to explore "Eden: plants between science and fiction" on display October 26-December 9, 2022. 
This multimedia exhibit about the role of plants in science fiction literature and film invites you to engage in exactly this thought experiment. Conceptualized by graduate students Katharina Scheerer and Christina Becher at the University of Münster in Germany, this exhibit features killer plants from outer space and utopian gardens of the future through poems, (graphic) novels, and films with plant protagonists. Shown across two spaces on the University of Arizona campus and accompanied by a series of events:
OCT 4–DEC 22
POETRY CENTER EXHIBIT 1508 E Helen St | Tue-Fri 9AM–5PM, Sat 9AM–3PM
OCT 28–DEC 9
TREE RING LAB EXHIBIT 1215 E Lowell St | Mon-Fri 8:30AM–5PM
SEPT 29, 12PM
Vegetal Eroticism: Plants between Science and Fiction talk by Joela Jacobs at the UA Herbarium
OCT 11, 7PM
Film Screening & Discussion: Little Shop of Horrors at The Loft Cinema, presented by the Tucson Humanities Festival. FREE tickets at the Loft Box Office starting at noon on Oct. 11.
NOV 5, 9PM
Eden Burlesque Show, featuring Tucson Libertine League at 191 Toole, doors 8PM. $12, 21 and over. Tickets are available here.
NOV 16, 7PM
Super Carrots and Killer Vines: Plants between Science and Fiction Humanities Seminars lecture with Joela Jacobs and Katharina Scheerer at Poetry Center Rubel Room and online. $10, register at hsp.arizona.edu
For more information about this project, please visit the UA Humanities Festival.
These events are sponsored in part by the American Geophysical Union Voices for Science program; the University of Arizona Laboratory of Tree-Ring Research and the Poetry Center, as well as the International Office and the Kulturbüro of the University of Münster, with support from the University of Arizona College of Humanities, the Department of German Studies and the Literary and Cultural Plant Studies Network.